NEWS
---
---
SEE US LIVE IN BERLIN ON MARCH 10TH!
---
---
Listen to our DEBUT ALBUM!
---
---
---
Thanks for 68K followers on TikTok!
---
✉️ Want to stay up to date?
Subscribe to our newsletter.
---
---
© TILAR GbR. All rights reserved.
Photo by Manuel Thomé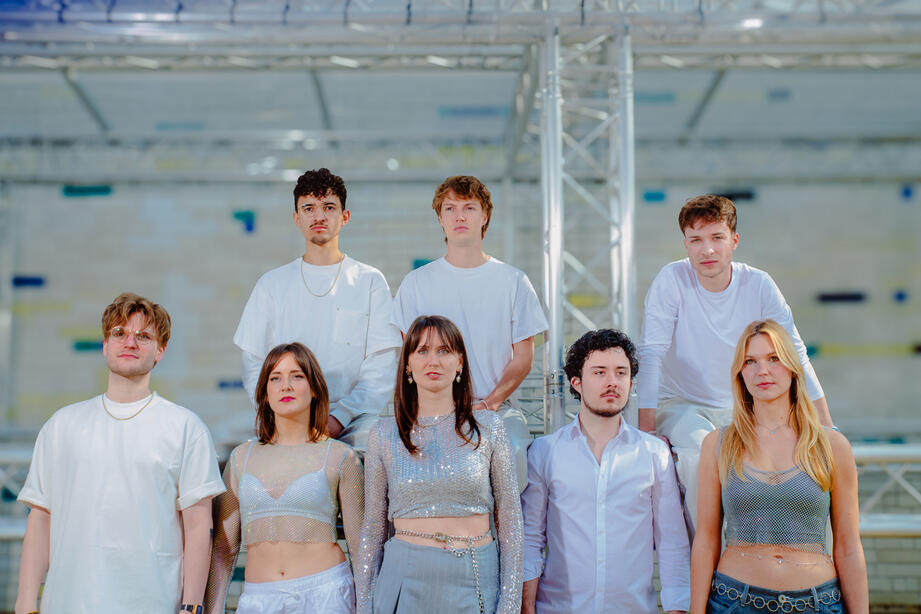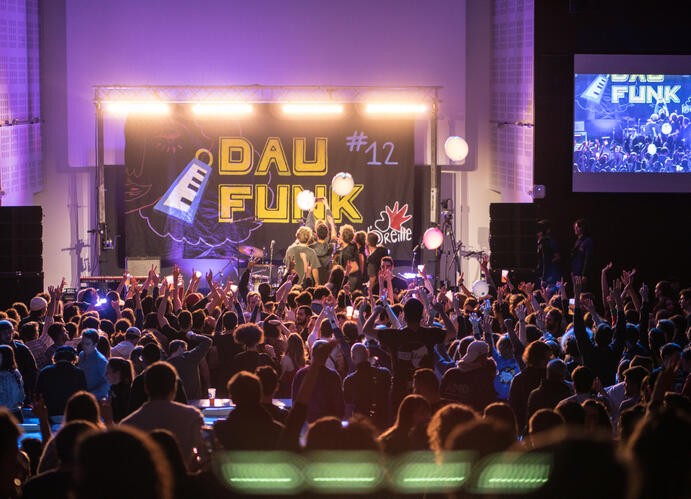 ✉️ Want to stay up to date?
Subscribe to our mailing list.
ABOUT TILAR
TILAR is the fresh new voice of the funk and dance scene and wants to accompany their audience into their glittering parallel universe.
In their silver space suits, they present a live show full of intoxicating energy!With their debut album "Over The Moon" which launched in 2022, the band propelled their career into the stratosphere. Their viral TikTok videos have already generated over 13 million views and 68k followers on the platform.The four musicians on the horns give the kick-start while front singer Clara floats over the grooving compact foundation of the band like stardust with her clear voice.Enter TILAR's space shuttle and enjoy a short trip into their spheres.3..2..1... Liftoff for TILAR
MEMBERS
---
CLARA LUCAS
vocals
---
- Bachelor of music, Jazz/Pop vocals in Arnhem, NL
- Master of Music (Jazz) in Hamburg, GER
- BuJazzO member (2020-2022)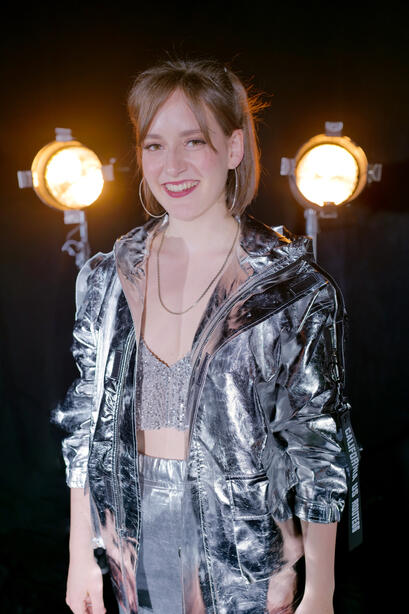 ---
JOSHUA MILO
keys/production
---
- Bachelor of music, Jazz/Pop piano in Arnhem, NL
- Winner of Davie504 & Andrew Huang contest
- Multi-instrumentalist & multi-media artist
---
CARLA KÖLLNER
trombone
---
- Bachelor of music ("Jazz Performing Artist, trombone"), in Essen, GER
- Master of Music, MA Bigband HfMDK
- Composed/played for & with WDR Big Band
- Recorded for "Chad LB Global Big Band"
- Touring with AnnenMayKantereit
- Composing/arranging for "Essen Jazz Orchestra"
- Band leader of "BBIKKE"
- - BuJazzO member (2015 & 2016)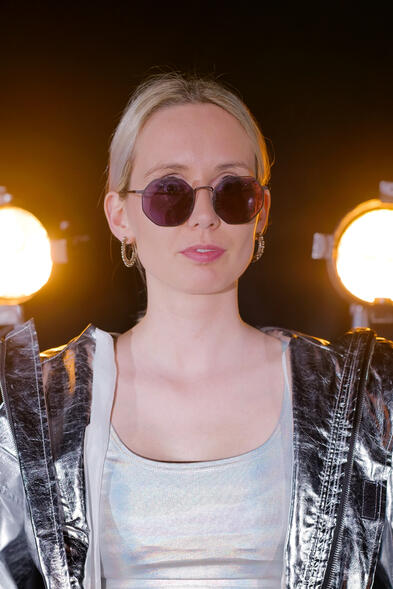 ---
---
WIM SCHULZE
tenor sax
---
- WDR Jazz prize 2016 & 2017
- Tenor sax for JJO NRW (2018/2019)
- Winner "Jugend Jazzt" 2019
- Bachelor "International Management" in Dortmund, GER
- Bachelor "Law" in Berlin, GER
---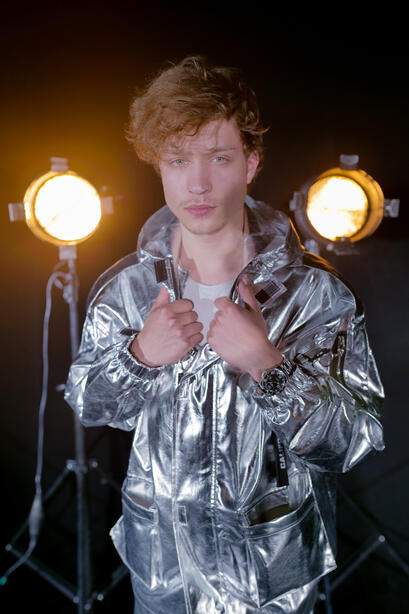 ---
BENJAMIN STANKO
1st trumpet
---
- Bachelor of music (Jazz) in Hamburg, GER
- Bachelor of Education in Hamburg, GER
- BuJazzO (2018/2019)
- Trumpet for "Hagelslag"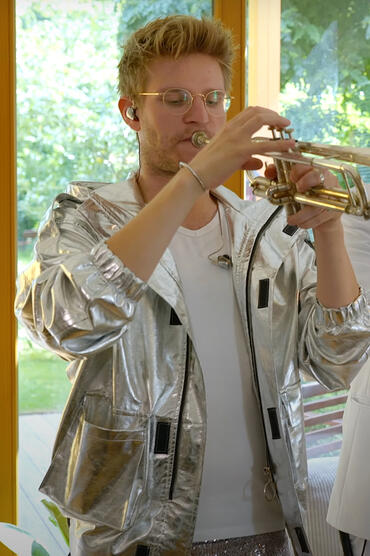 ---
LISA BUCHHOLZ
2nd trumpet, flugelhorn
---
- Bachelor of music ("Jazz trumpet"), in Berlin, GER
- BuJazzO 2018 & 2019
- JazzBaltica All Star Band with Nils Landgren
- played with Tom Jones, Revolverheld and Von wegen Lisbeth
- Band leader NIOKAT
- Touring with AnnenMayKantereit
- Van Laar artist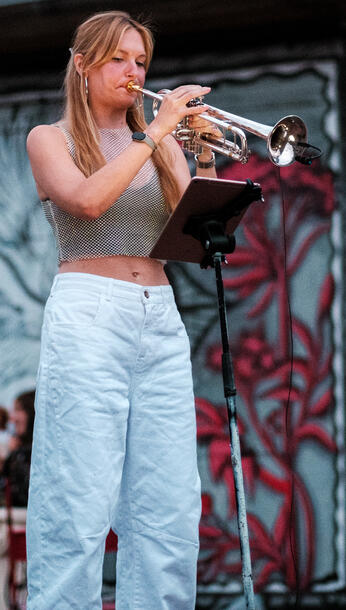 ---
TOM GLASER
drums
---
- Bachelor of music, Jazz/Pop drums in Arnhem, NL
- Master of Music, Live Electronics, Conservatorium van Amsterdam
- Drummer of "Bambus Björn"
- Drummer of "Horst Wegener"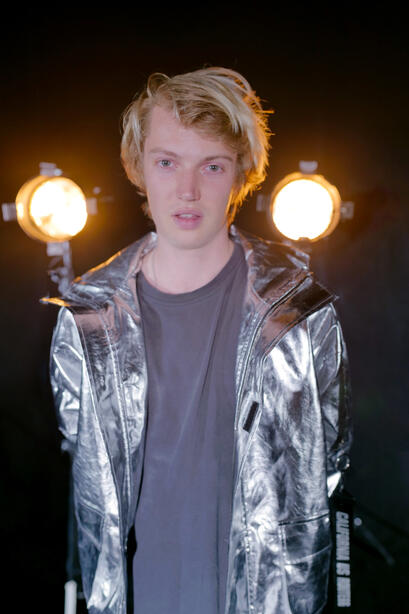 ---
PHILIPP SCHÄFER
bass
---
- Bachelor of Music, Jazz & Pop electric bass in Cologne
- Touring musician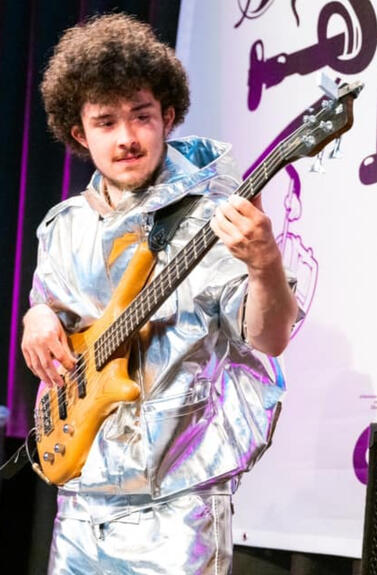 ---
"OVER THE MOON"
OUT NOW!
IMPRESSUMAngaben gemäß § 5 TMGWebseitenbetreiber
TILAR GbR c/o Joshua BehrendsInformationen über das Unternehmen
Gesellschaft bürgerlichen Rechts (GbR)
Steuernummer: 223/5300/3927Adresse
Bachemerstr. 113
50931 KölnKontakt
info@tilarmusic.com
+49 1573 4221669Vertreten durch:
Wim Schulze, Carla Köllner, Pascal Klewer, Joshua Behrends, Tom Glaser & Clara LucasEU-Streitschlichtung
Die Europäische Kommission stellt eine Plattform zur Online-Streitbeilegung (OS) bereit: https://ec.europa.eu/consumers/odr/.
Unsere E-Mail-Adresse finden Sie oben im Impressum.
Verbraucherstreitbeilegung/Universalschlichtungsstelle
Wir sind nicht bereit oder verpflichtet, an Streitbeilegungsverfahren vor einer Verbraucherschlichtungsstelle teilzunehmen.
Haftung für Inhalte
Als Diensteanbieter sind wir gemäß § 7 Abs.1 TMG für eigene Inhalte auf diesen Seiten nach den allgemeinen Gesetzen verantwortlich. Nach §§ 8 bis 10 TMG sind wir als Diensteanbieter jedoch nicht verpflichtet, übermittelte oder gespeicherte fremde Informationen zu überwachen oder nach Umständen zu forschen, die auf eine rechtswidrige Tätigkeit hinweisen.
Verpflichtungen zur Entfernung oder Sperrung der Nutzung von Informationen nach den allgemeinen Gesetzen bleiben hiervon unberührt. Eine diesbezügliche Haftung ist jedoch erst ab dem Zeitpunkt der Kenntnis einer konkreten Rechtsverletzung möglich. Bei Bekanntwerden von entsprechenden Rechtsverletzungen werden wir diese Inhalte umgehend entfernen.
Haftung für Links
Unser Angebot enthält Links zu externen Websites Dritter, auf deren Inhalte wir keinen Einfluss haben. Deshalb können wir für diese fremden Inhalte auch keine Gewähr übernehmen. Für die Inhalte der verlinkten Seiten ist stets der jeweilige Anbieter oder Betreiber der Seiten verantwortlich. Die verlinkten Seiten wurden zum Zeitpunkt der Verlinkung auf mögliche Rechtsverstöße überprüft. Rechtswidrige Inhalte waren zum Zeitpunkt der Verlinkung nicht erkennbar.
Eine permanente inhaltliche Kontrolle der verlinkten Seiten ist jedoch ohne konkrete Anhaltspunkte einer Rechtsverletzung nicht zumutbar. Bei Bekanntwerden von Rechtsverletzungen werden wir derartige Links umgehend entfernen.
Urheberrecht
Die durch die Seitenbetreiber erstellten Inhalte und Werke auf diesen Seiten unterliegen dem deutschen Urheberrecht. Die Vervielfältigung, Bearbeitung, Verbreitung und jede Art der Verwertung außerhalb der Grenzen des Urheberrechtes bedürfen der schriftlichen Zustimmung des jeweiligen Autors bzw. Erstellers. Downloads und Kopien dieser Seite sind nur für den privaten, nicht kommerziellen Gebrauch gestattet.
Soweit die Inhalte auf dieser Seite nicht vom Betreiber erstellt wurden, werden die Urheberrechte Dritter beachtet. Insbesondere werden Inhalte Dritter als solche gekennzeichnet. Sollten Sie trotzdem auf eine Urheberrechtsverletzung aufmerksam werden, bitten wir um einen entsprechenden Hinweis. Bei Bekanntwerden von Rechtsverletzungen werden wir derartige Inhalte umgehend entfernen.